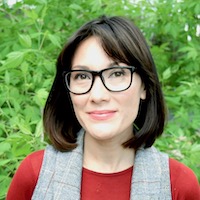 BHL Data Manager
BHL Secretariat
JJ Dearborn joined the Biodiversity Heritage Library as Data Manager in 2022 and works to open-up BHL data to the larger biodiversity community and the world.
As a longtime advocate for the free-culture movement, she has worked on open access projects for the Peabody Essex Museum, Harvard University's Department of Organismic and Evolutionary Biology, the Smithsonian Museum of Natural History, Harvard-Smithsonian Center for Astrophysics, the City of Boston, and the State of Massachusetts.
Dearborn holds an M.S. in Library and Information Science from Simmons College and a B.A. in History from UCLA. She participates in a variety of library organizations and actively contributes to the Wikimedia ecosystem.
She is passionate about environmental conservation, liberating information, and supporting the community that makes BHL possible.