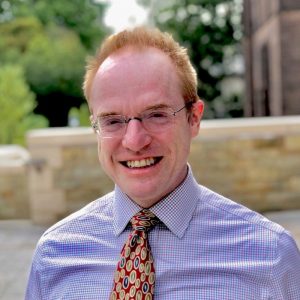 Co-Secretary, BHL Members' Council
Director of Collection Management, Technical and Access Services, and Technology, Marx Science and Social Science Library at Yale University Library
In his role at Yale University Library, Kevin Merriman provides leadership, strategic direction, and is responsible for collection development policies and procedures for the sciences and social sciences by coordinating the collection work of the science and social science subject librarians and contributing to the larger library-wide collection development strategy.
He coordinates local technical services, collection management, interlibrary loan, document delivery, and reserves for the Marx Library, the Map Collection and the Math Library.
He also supervises a Technology Support Specialist and has administrative responsibility for the equipment and spaces under our organizational umbrella, including three classrooms, several study rooms, and approximately 100 public computers.