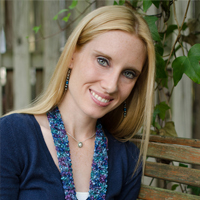 BHL Outreach and Communication Manager
BHL Secretariat
Grace Costantino began her career at the Smithsonian Libraries and Archives in 2008 as a Digital Services Intern, working to help develop the Smithsonian Research Online Repository. During her time at Smithsonian, she has been a Digital Projects Librarian (2008-2012), the BHL Program Manager (2012-2013), and the BHL Outreach and Communication Manager (2014-present).
During her tenure with BHL, Ms. Costantino has helped shape the program's digitization workflow, assisted in the implementation and administration of the user feedback system, facilitated strategic planning efforts, organized evaluation and reporting policies, spearheaded marketing and promotional activities, performed financial administration, developed and managed BHL's outreach and communication strategy, expanded social media initiatives, and engaged with the public to excite audiences about the wealth of biodiversity heritage and knowledge available in BHL.
Ms. Costantino holds a BA in Studio Art, Graphic Design, and Art History and an MS in Information Systems and Management, both from the University of Maryland, College Park, and a Graduate Certificate in Communication Management from the University of Denver. Her professional interests include graphic design, data visualization, data augmentation via crowd-sourcing, social media, and journalism. She is the co-author of the De Gruyter Saur / IFLA Research Paper 2011 Award-winning article, "Heeding the Call: User Feedback Management and the Digital Library," and a recipient of the 2012 National Museum of Natural History Peer Recognition Award for her work with social media.