Technical
If the BHL website is down, please monitor our status on Twitter https://twitter.com/biodivlibrary or Facebook https://www.facebook.com/BioDivLibrary/. If BHL is down, you can access content from our partners in the biodiversity collection via Internet Archive.
If the BHL website is available but page images for books are not showing then this means that the Internet Archive's website at http://archive.org is down. We partner with the Internet Archive to digitize and host our entire collection and as such their outages directly affect the availability of our materials. We will provide updates on our homepage and via our social media outlets as described above.
If you are experiencing website difficulties for whatever reason, please try http://www.downforeveryoneorjustme.com/ to test your connection and if the problem persists, submit your question or problem to our feedback form or (if the form is unavailable due to website outages) email us at feedback@biodiversitylibrary.org describing your issue in as much detail as possible. The more information we have to try and replicate the problem, the better chance we'll have at being able to address it.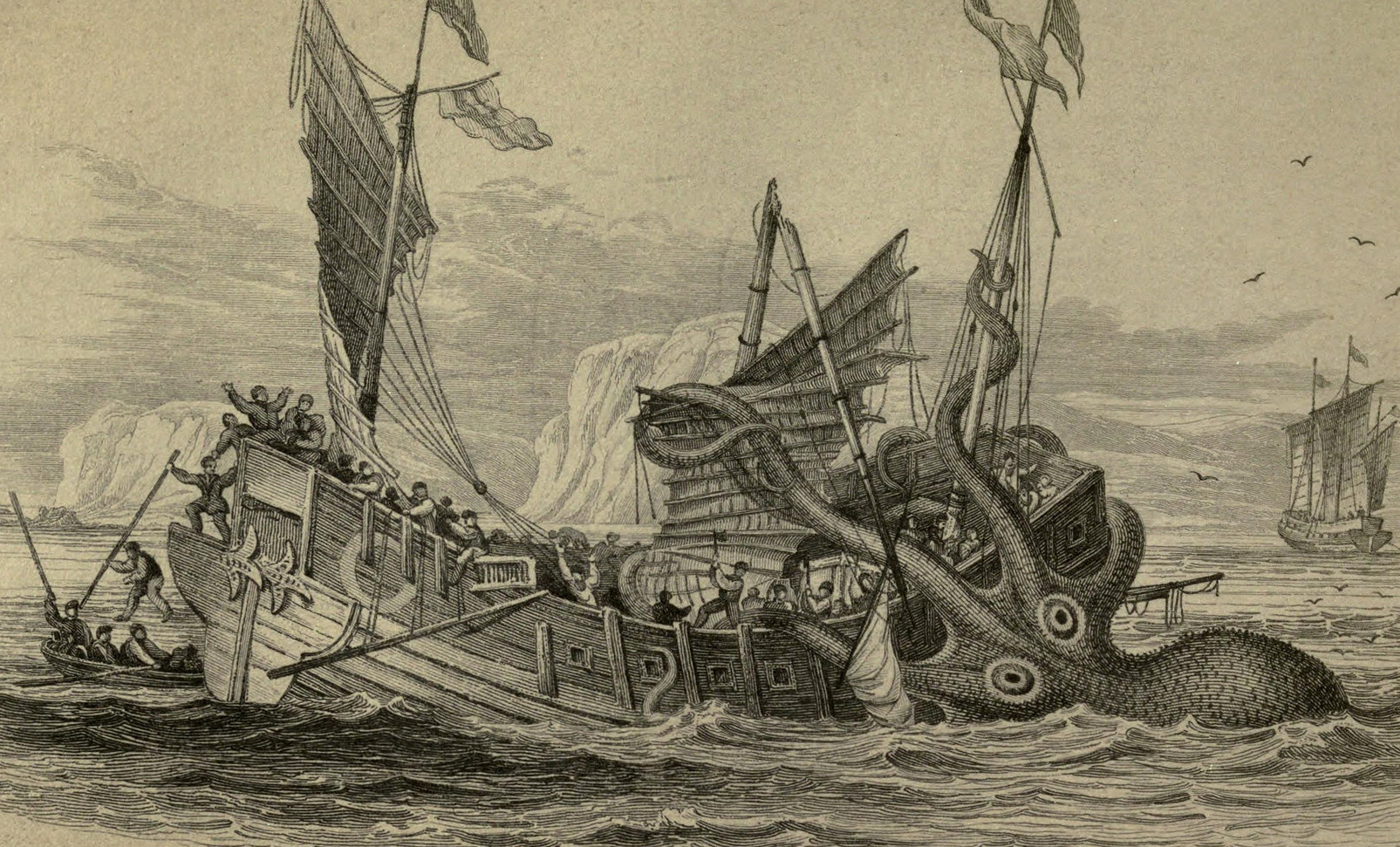 Great question. We have our technical priorities described in more detail here.
DOIs and Stable URLs
BHL produces stable URLs for our content and will ensure viability of these URLs. Please read the following blog post for an explanation of how BHL redirects certain IDs when a book has been taken offline.
Stable URLs are available for the following areas of content, with examples: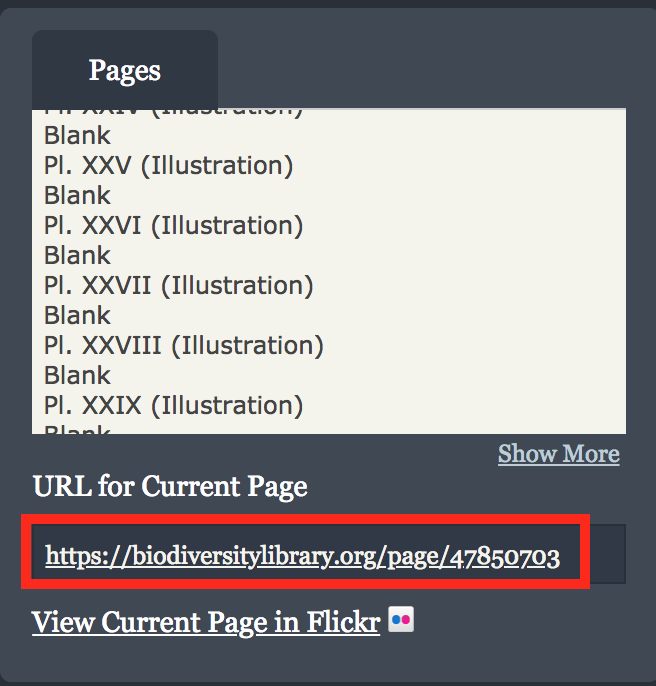 DOI is short for Digital Object Identifier. You can look for the DOI as part of a book's bibliographic information. Not all books have DOIs in the BHL collection. To date we have assigned DOIs to books, but only to a small selection of journals. We are considering assigning DOIs to articles for the future. When citing a work using its DOI you are referring to a permanent fixed reference that can survive beyond the life of its URL for example. To learn more about DOIs, please see https://en.wikipedia.org/wiki/Digital_object_identifier.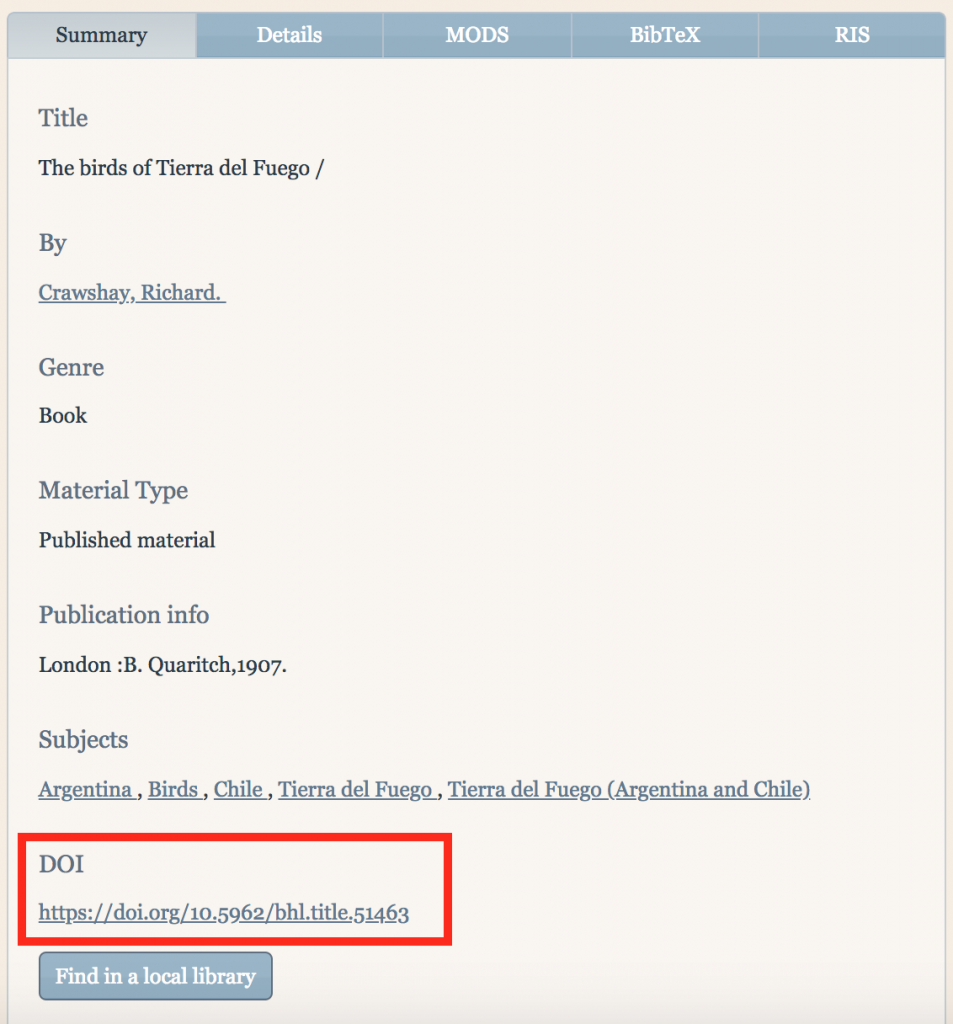 Reference Management Services
BHL offers metadata exports in several standard bibliographic reference management tool formats including MODS, BibTex, and RIS formats. Each title record in the BHL collection contains tabs that allow you to download the title information in one of these formats.
If you would like to download records in bulk in one or more of these formats, please see more information about our Data Exports.
OCR
Optical Character Recognition, typically referred to simply as "OCR," is the process of converting images of text into machine readable text characters. This process is performed by special software such as ABBYY FineReader (https://www.abbyy.com/en-us/finereader/).
BHL uses OCR to process all the page images in our collection so that the text contained within the images can be indexed and made searchable in support of full text search functionality and the taxonomic name finding algorithm.
The OCR, or optical character recognized, text in BHL is automatically-generated and uncorrected, meaning that it may be incomplete or contain errors. We do not yet have a way for users to directly correct the OCR within BHL but one of our technical priorities is to add human generated transcriptions of BHL books and volumes in place of the auto-generated OCR. You are welcome to participate in various projects that BHL will be using to source transcribed materials such as the Smithsonian Transcription Center, FromThePage, and DigiVol.