As a digital library, BHL offers a range of volunteer opportunities for individuals to contribute their time and expertise from anywhere, any time.
Current opportunities include:
Image Classification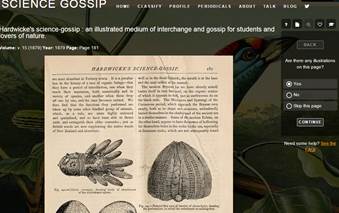 Through a partnership with Zooniverse, BHL is pleased to present Science Gossip, a project designed to help us unlock the history of citizen science. In the Victorian period, just like today, scientists and members of the public worked together to further scientific discovery. Help us classify drawings from Victorian periodicals, such as Science Gossip, Recreative Science and The Intellectual Observer.
Image Tagging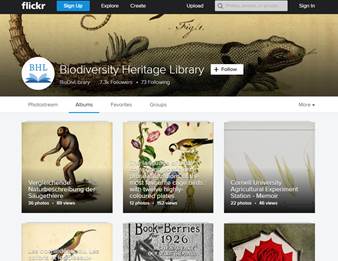 BHL books contain thousands of illustrations and we've made over 100,000 of those available on Flickr. In addition to being a great visual resource on their own, many of these images are also harvested by our partners the Encyclopedia of Life (EOL). Those images are then associated with pages that contain information about each species, links to mentions of those species in BHL, distribution maps, and a myriad of images and other media. But we need help to tag these images! Learn about how you can help by checking out our machine tagging tutorial.
Transcribe Field Notes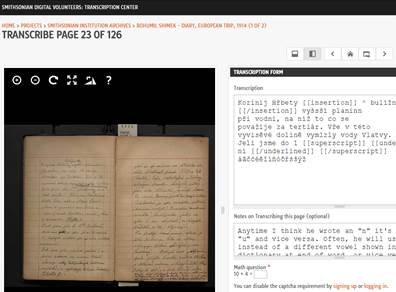 In addition to published biodiversity literature, BHL is thrilled that our digital corpus includes a growing body of scientists' field notes and related archival materials. However, the largely handwritten nature of these materials aren't well-suited to BHL's OCR (optical character recognition) tools that help to search within a given page on the BHL portal. Thanks to partnerships with the Smithsonian Transcription Center, the Atlas of Living Australia, and FromThePage, many of these field books are being made available for crowdsourcing transcriptions that can be added to BHL alongside the original notebooks. Help us unlock the valuable data and information in these rich resources by visiting one of our partners transcription sites.