BHL Day 2021: Reflections in Crises
As part of its 2021 Annual Meeting, BHL hosted a virtual BHL Day 2021 on 14 April 2021. Themed "Reflections In Crises", the program included sessions reflecting on BHL's roles in addressing the biodiversity crisis, challenges arising from COVID-19, and systemic racism in natural history collections.
Date and Time: 14 April 2021 (1200-1700 UTC)
Location: Online (via Zoom webinar)
Program Details
BHL Day 2021: Reflections in Crises included an opening keynote from Dr. Ian Owens (Deputy Director at the National Museum of Natural History, Smithsonian Institution) addressing the biodiversity crisis and a closing keynote from Lidia Ponce de la Vega (Doctoral Candidate in Hispanic Studies at McGill University) discussing how BHL can help decolonise biodiversity collections and archival practices. The program also included a Partner Reflection Panel with representatives from BHL partner institutions focused on BHL's impact during the COVID-19 pandemic.
See full program details below.
1200-1300 UTC | Opening Keynote: Biodiversity at a Tipping Point
Ian Owens, Deputy Director, National Museum of Natural History, Smithsonian Institution
Biodiversity is at a tipping point, but so too are our tools for mapping change and the environmental movement. Dr. Owens will explore the impact of new technologies for understanding biodiversity, the post-pandemic political landscape for science and the environment, and the future role of digital resources like BHL.
1330-1530 UTC | Partner Reflection Panel: Finding Opportunities During a Global Pandemic
Reflections from NHM on BHL: Global Teamwork Through a Global Pandemic
Jane Smith, Outgoing Head of Library and Archives, Natural History Museum, London (NHM)
Opening with reflections on benefits and opportunities participating in BHL has provided the NHM since the beginning in 2006, this talk will then refer to how invaluable BHL was throughout the global pandemic, providing content for users, content tasks for staff working from home, and a professional network sharing practice and advice.
At Home with Metadata: Building Digital Fortitude while Enhancing BHL during a Global Pandemic
Jacqueline E. Chapman, Head, Digital Library and Digitization, Smithsonian Libraries and Archives
Over 20 staff – most of whom had little experience with metadata/digitization or natural history – have been working on BHL access and discovery projects as part of Smithsonian Emergency Telework. Thanks to mentorship relationships and documentation, the temporary team has developed confidence and digital skills, while making significant contributions to BHL.
Finding the Silver Lining – How the Pandemic Transformed the Library at the Museum für Naturkunde
Elisa Herrmann, M.A. LIS, Head of Department Discovery Services and Information Management, Museum für Naturkunde – Leibniz Institute for Evolution and Biodiversity Science
In March 2020, we looked into an uncertain future; in March 2021, we look at a completely changed library. This talk highlights how we were able to maintain, change and create services and how digitization has been accelerated — also thanks to the infrastructure and support from BHL.
AMNH Library and BHL: Inspiring Change and Leveraging Opportunities In a Pandemic Year
Tom Baione, Harold Boeschenstein Director, American Museum of Natural History (AMNH) Library
BHL tools, services, and the challenge of a pandemic have inspired the AMNH Library to speed up planned efforts to enhance online access to our resources.
Why BHL Matters: A Librarian's Perspective
Alice Lemaire, Director of Libraries and Documentation, Muséum national d'Histoire naturelle (MNHN)
MNHN hosts one of the world's largest natural history libraries, and is a recent yet active contributor to BHL. 2020 has been a tough year, but also an opportunity to "never waste a good crisis". BHL tasks proved inspiring and new challenges for many forced home librarians. The situation also revealed new potential and impact for the library's online presence in line with its engagement in BHL. The presentation will be followed by a virtual tour of the library.
Why BHL Matters: A Publisher's Perspective
Laurence Bénichou, Head of Museum Science Press, Muséum national d'Histoire naturelle (MNHN)
As a scholarly publisher, the MNHN provides, for every article, structured metadata identifying and relating authors, references, taxons… but this information is still generally lacking for legacy publications. How could BHL help improve the situation and place all taxonomic literature – recent and older ones – at heart of the current biodiversity data ecosystem?
1600-1700 UTC | Closing Keynote: Decolonizing Strategies for an Equitable Biodiversity Heritage Library
Lidia Ponce de la Vega, McGill University, Doctoral Candidate (ABD) and DH Course Lecturer
This presentation will discuss the need for equitable archival practices to help decolonize the BHL's catalogue focusing on the case of Latin America. It will reflect upon the BHL's work and responsibility in addressing and counteracting the colonial nature of its collections to become a truly decolonial global biodiversity library.
Keynote Speakers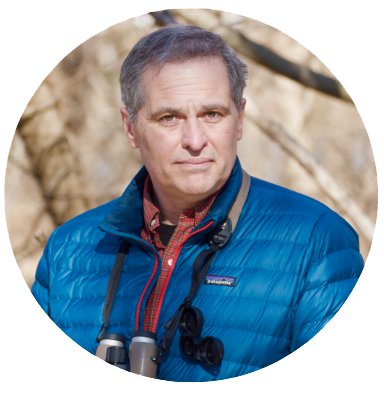 Dr. Ian Owens
Dr. Ian Owens is Deputy Director at the Smithsonian's National Museum of Natural History with responsibilities spanning collections, research, exhibitions, education and operations. Prior to joining the Smithsonian in January 2019, Ian was the Director of Science at the Natural History Museum in London, where he led a number of major initiatives in digital collections. From July 2021, Ian will join the Cornell Laboratory of Ornithology as Executive Director, and as a Professor in the Department of Ecology and Evolution at Cornell University.
Ian's own research interests are in the evolution and ecology of birds, particularly natural selection in wild populations and large-scale patterns in biodiversity. Before moving to the Natural History Museum in London, he held a chair in Evolutionary Ecology at Imperial College London and was the Head of Department of Imperial's Department of Life Sciences, as well as deputy-Director of the NERC Centre for Population Biology. He was awarded the Scientific Medal of the Zoological Society of London in recognition of his contributions to the field of study on the large-scale patterns of diversity and evolution in vertebrates, particularly birds.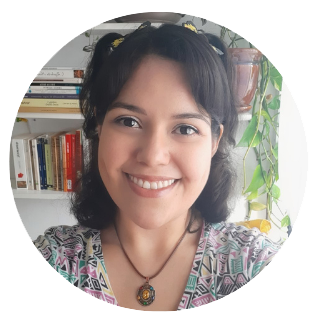 Lidia Ponce de la Vega
Lidia Ponce de la Vega is a Doctoral Candidate in Hispanic Studies at McGill University. She holds an Honours Bachelor of Arts (Gabino Barreda Medal) in Hispanic Language and Literature from the National Autonomous University of Mexico (UNAM) and a Master of Arts in Hispanic Studies from McGill University. She has worked as a Research Assistant in paleographic and modernized editions of colonial texts at UNAM and is currently a Digital Humanities Course Lecturer at McGill. Her research interests lie at the intersection of Latin American studies, ecocriticism, and DH, especially regarding the epistemic (de)colonization of Latin American nature and biodiversity in digital archives. In her dissertation, "Virtual Biodiversities and Digital Knowledges: Latin American Biodiversities in and through the Biodiversity Heritage Library," she analyzes the BHL's collections, audiences, platforms, and partnerships from the perspective of Latin America and, specifically, Mexico. She develops decolonizing digital archival practices and aims to understand the production of and engagement with biodiversity-related knowledge online, focusing on the relationship between the Global South and North as sites of knowledge production.
Accessibility
Real-time captioning in English was provided for this event.
Recordings
Recordings of each session are available on the BHL YouTube channel via the BHL Day 2021 playlist. Direct links to the recordings of each session can be accessed below:
BHL Day 2021 Graphic: A Symbolic Reflection of Themes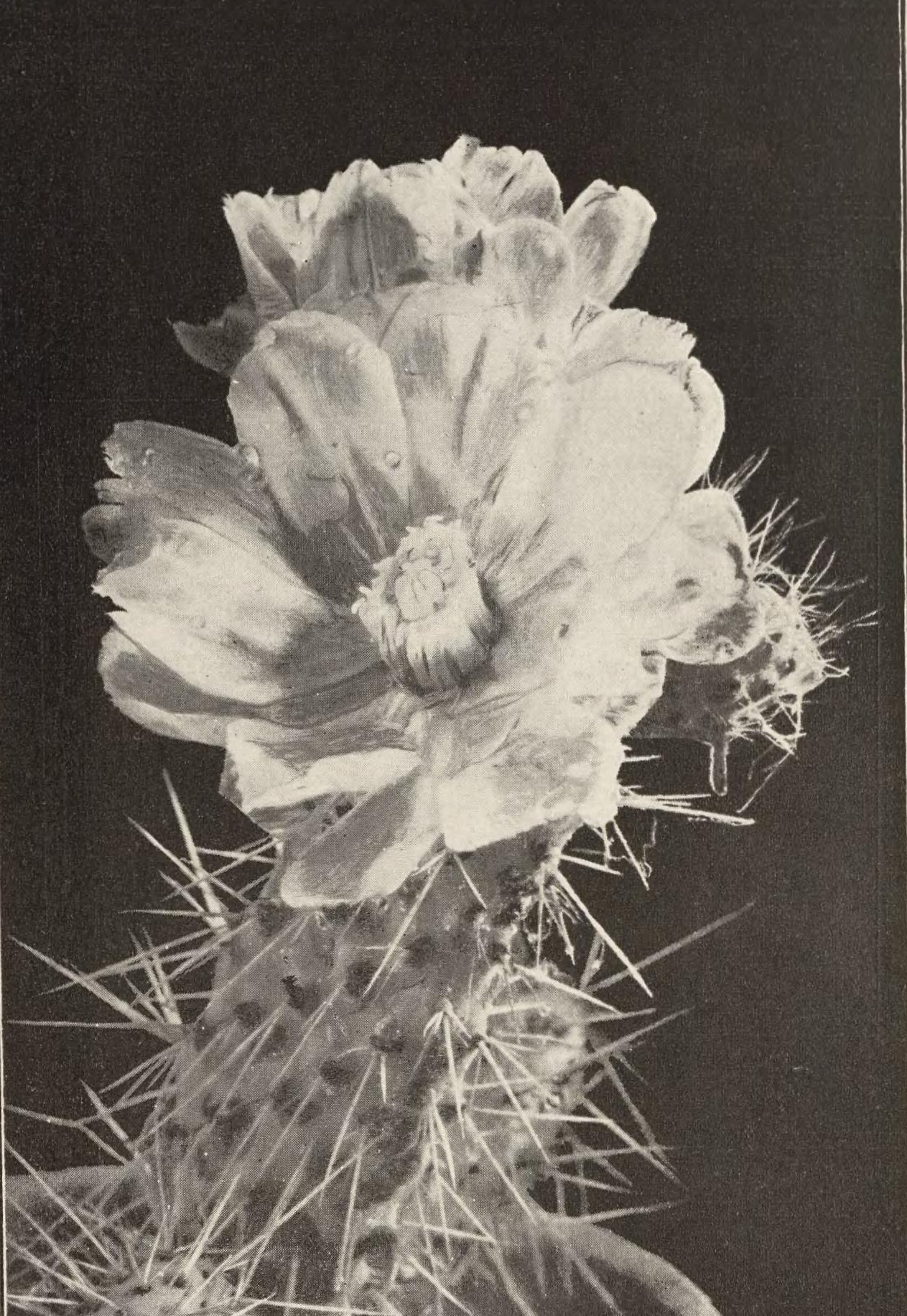 The BHL Day 2021 graphic features a background photo of Opuntia pubescens from Las cactáceas de México (1937). Authored by Dr. Helia Bravo Hollis, the first certified biologist of México and a globally renowned Cactaceae expert, Las cactáceas de México is still considered a foundational text on the cacti of México. It is made freely available in BHL by the Instituto de Biología UNAM under a CC-BY-NC-SA license as part of BHL México.
This particular image was selected because of its symbolism and relevance on a variety of levels. While the BHL Day program will discuss several crises facing our planet today, it will also reflect on how BHL can help address or provide solutions to these challenges. The cactus embodies this duality—threatening spines juxtaposed with beautiful flowers. While the crises we face may present real and immediate threats to the prosperity of humankind and our planet, we still have the beauty of hope if we work together and with urgency to confront these challenges.
The image is also pertinent to the BHL Day program on a more concrete level. Lidia Ponce de la Vega's keynote address will discuss her research, which has included a critical study of BHL México to understand how the program can help decolonise biodiversity knowledge and help inform best practices for decolonising digital archives more broadly. As part of the BHL México collection, Las cactáceas de México may also be seen as a representation of this theme.