You can download JPEG2000 image files (the highest resolution offered by BHL) for any book in BHL for free using the following methods. Note that this download will include jpeg2000 image files for every page in the book – there is one image per page, and each image file is usually 2-5MB so this can take quite a long time.
If you want to download only select pages in high resolution, see these instructions.
1.) Select the JP2 option in the download options listed under the volume details on the book's bibliography page.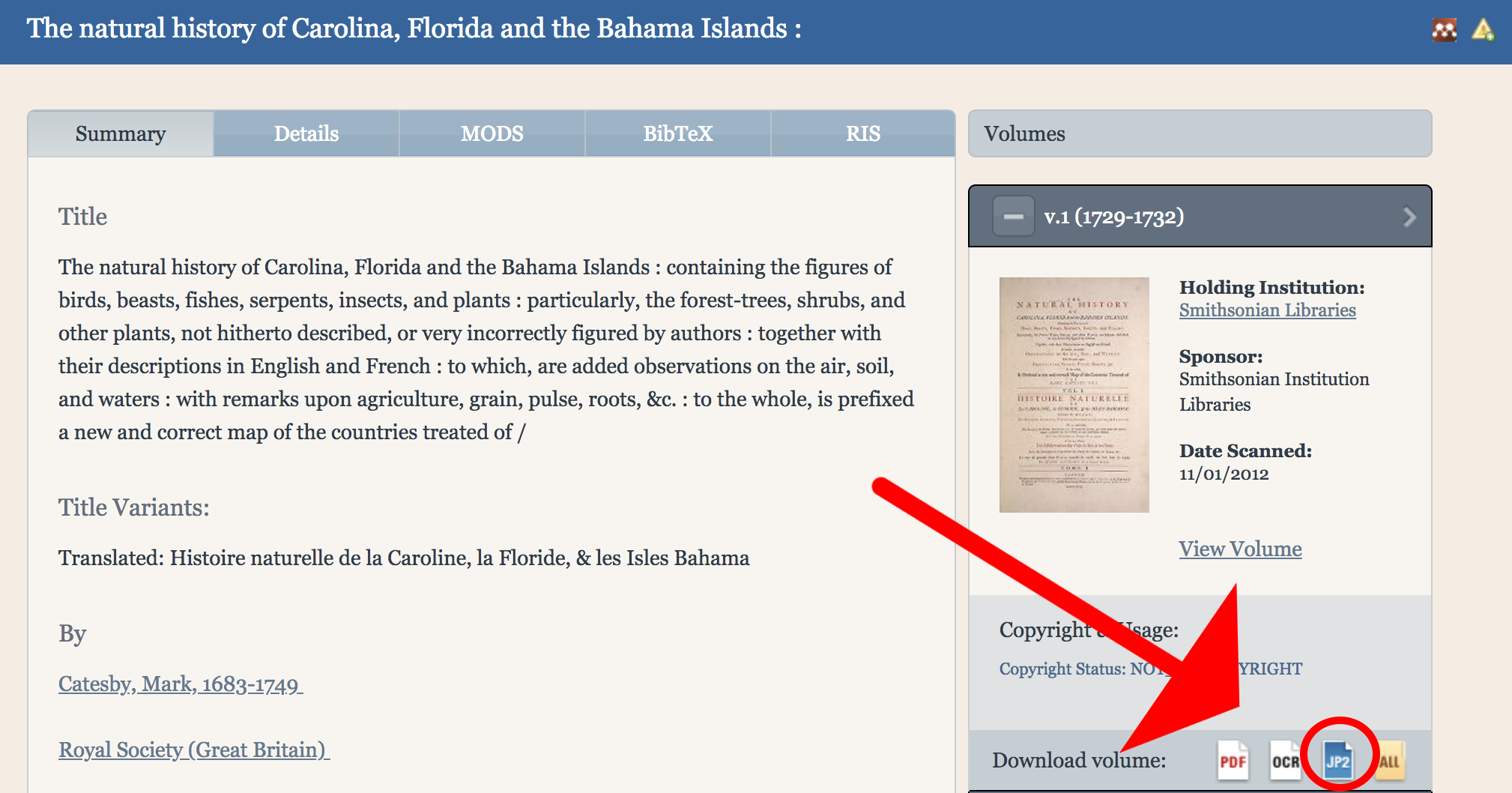 — OR —
2.) Select the Download Book option from the Download Contents dropdown menu on the book viewer screen and choose the JP2 option.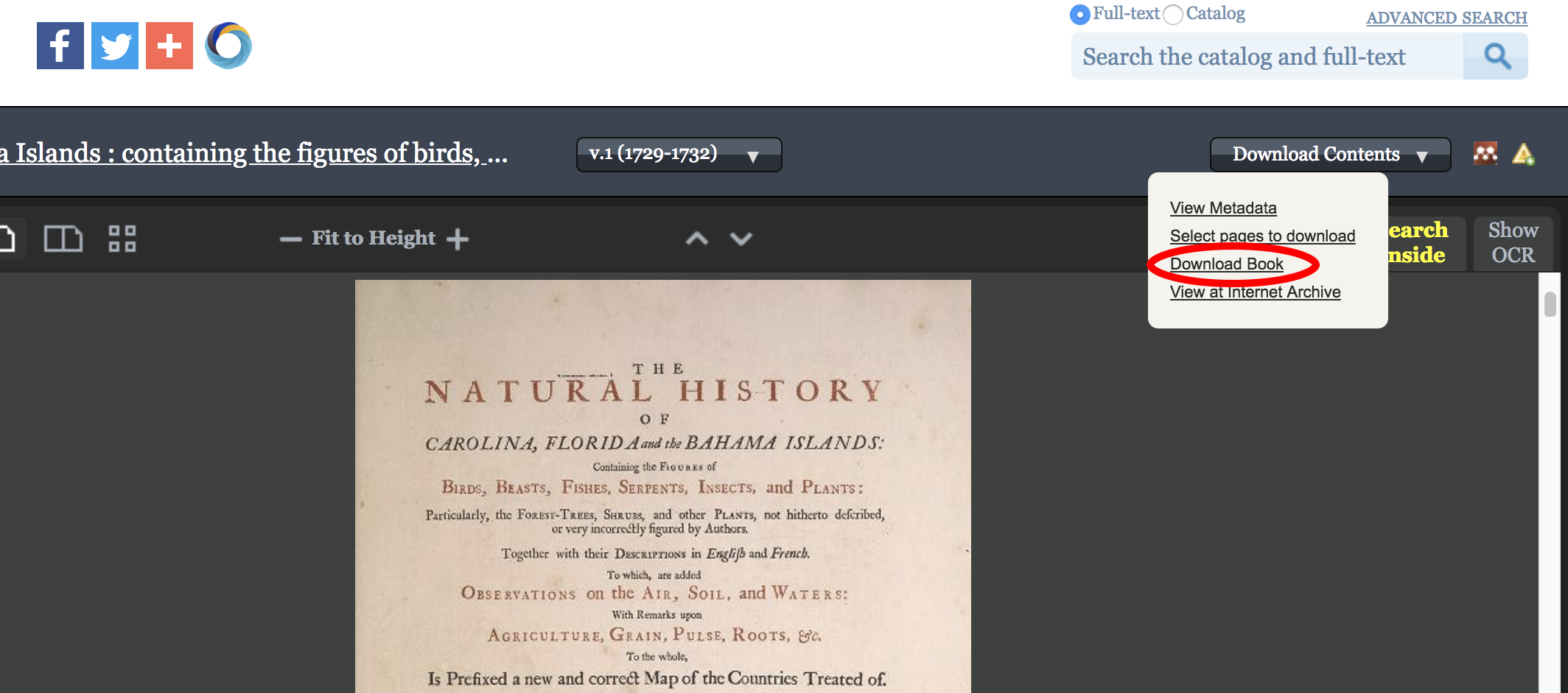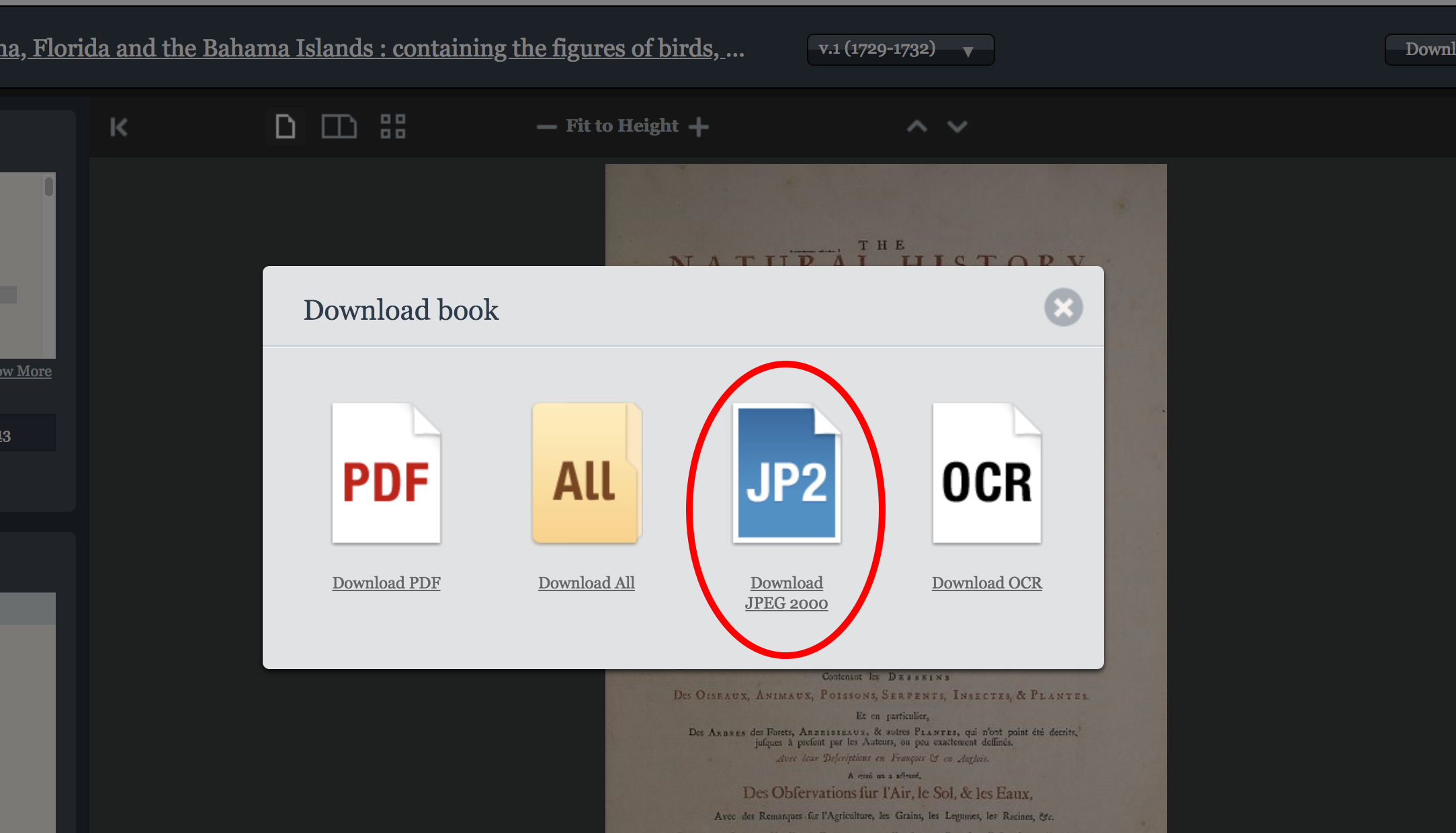 Tags: jpg, #SciArt, illustration, art, images