BHL now offers the ability to filter your results using facets on the left-hand side. Refine your search by Type, Material, Author, Publication Date, Subject, and Language. By default, each facet will display up to 10 values for filtering. When there are more than 10 available, selecting more… will expand the list to up to 30.
Results automatically update upon selection of a facet value. For best results, select one at a time, allowing the results set to update, before selecting an additional facet value if you wish to further limit your results.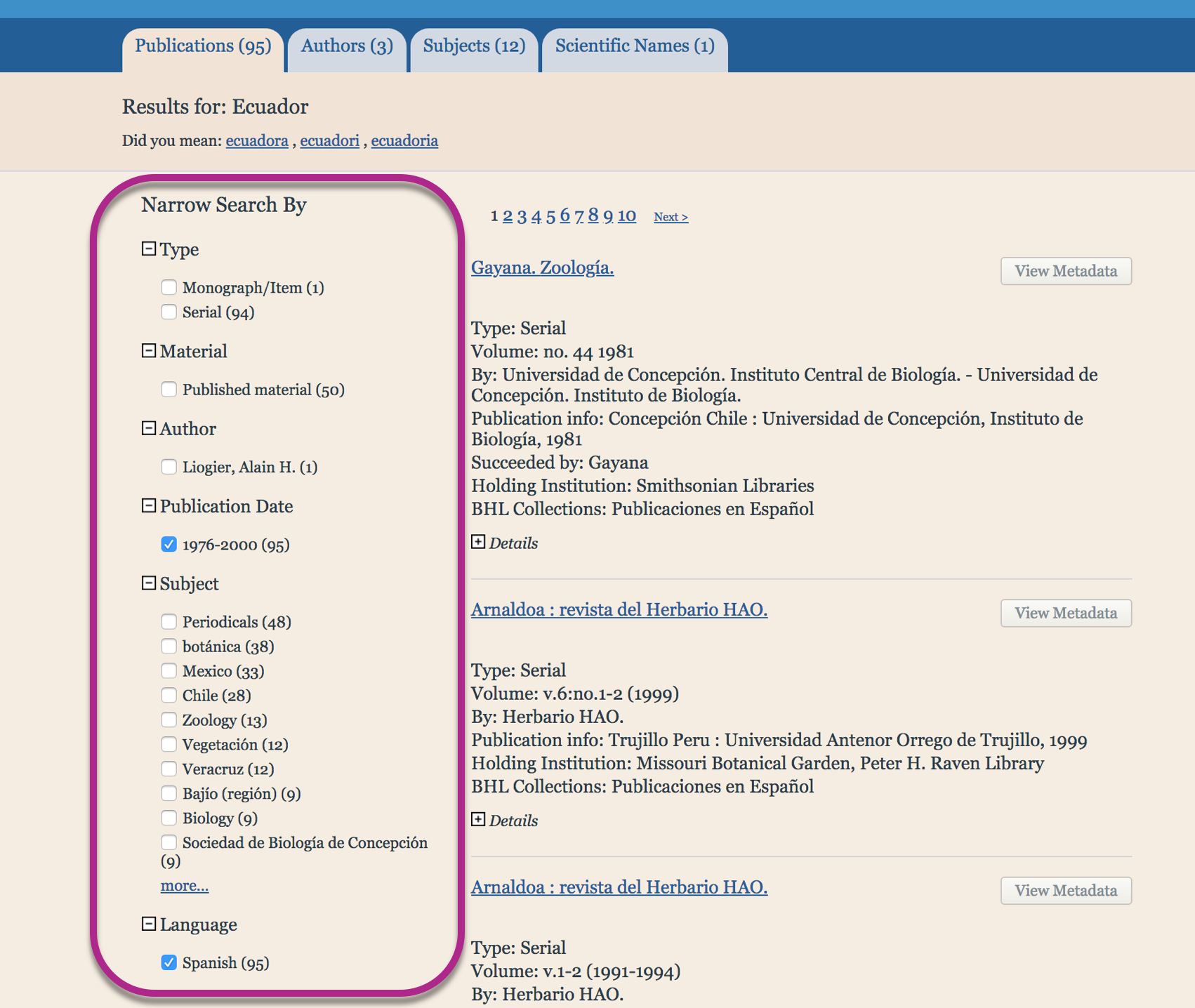 Each facet value displays the number of matches found in parentheses. Some facets are organized by the number of matches while others may be chronological or alphabetical, as outlined below.
Filter by Type
Options sort alphabetically
Filter by Material
Options sort alphabetically
Filter by Author
Options sort by relevance (i.e., names with the most matches listed first)
Filter by Publication Date
Options sort chronologically
Filter by Subject
Options sort by relevance (i.e., names with the most matches listed first)
Filter by Language
Options sort by relevance (i.e., names with the most matches listed first)
Tags: help desk, user interface, browse