Visit BHL's photostream at flickr.com/biodivlibrary.
Click on the magnifying glass.
Enter your search term (such as a scientific name or keyword) in the search box and press "Enter".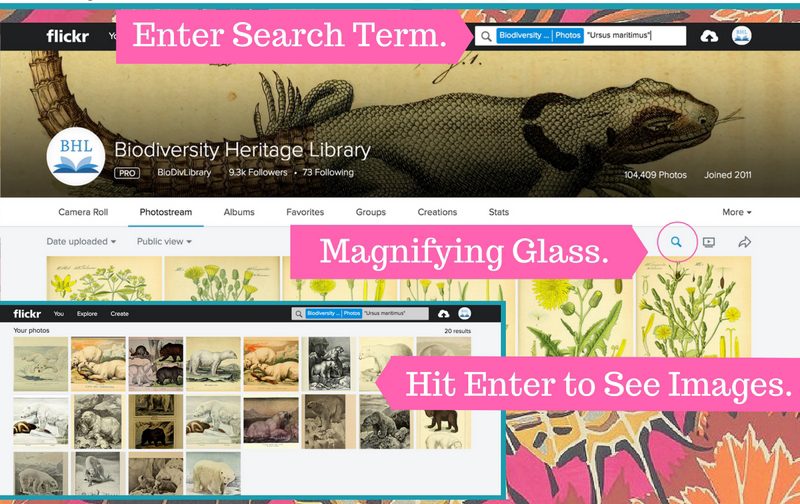 Note that not all of the images in our Flickr collection have been tagged with scientific names. These tags are added by volunteers as part of a citizen science initiative. Learn more about how you can get involved.
Tags: illustrations, #SciArt, art, artworks, photographs, image tagging, crowdsourcing